The Summer Course at IVP is an in-depth program exploring the modern conventions and time-honored traditions of international etiquette and protocol.
Students will receive an up-to-date education in social and business etiquette, the customs of many different cultures, diplomatic protocol, table setting and decoration, table service and manners.
The course offers interactive lessons with expert teachers, detailed materials, and the opportunity to make new friends and contacts from around the world.
We accept women over 18 years old (no upper age limit)
The course, which is taught in English, is designed for six weeks, but can be split into three-week segments delivered over two years.
Dates of the next courses:
Full course: Sunday June 23rd to Friday August 2nd 2024 
First half: Sunday June 23rd to Friday July 12th (3 weeks) 
Second half: Sunday July 14th to Friday August 2nd (3 weeks)
EXAMPLES OF OUR CURRICULUM
The full list can be found in our brochure, if you want to receive the brochure please fill in the contact form: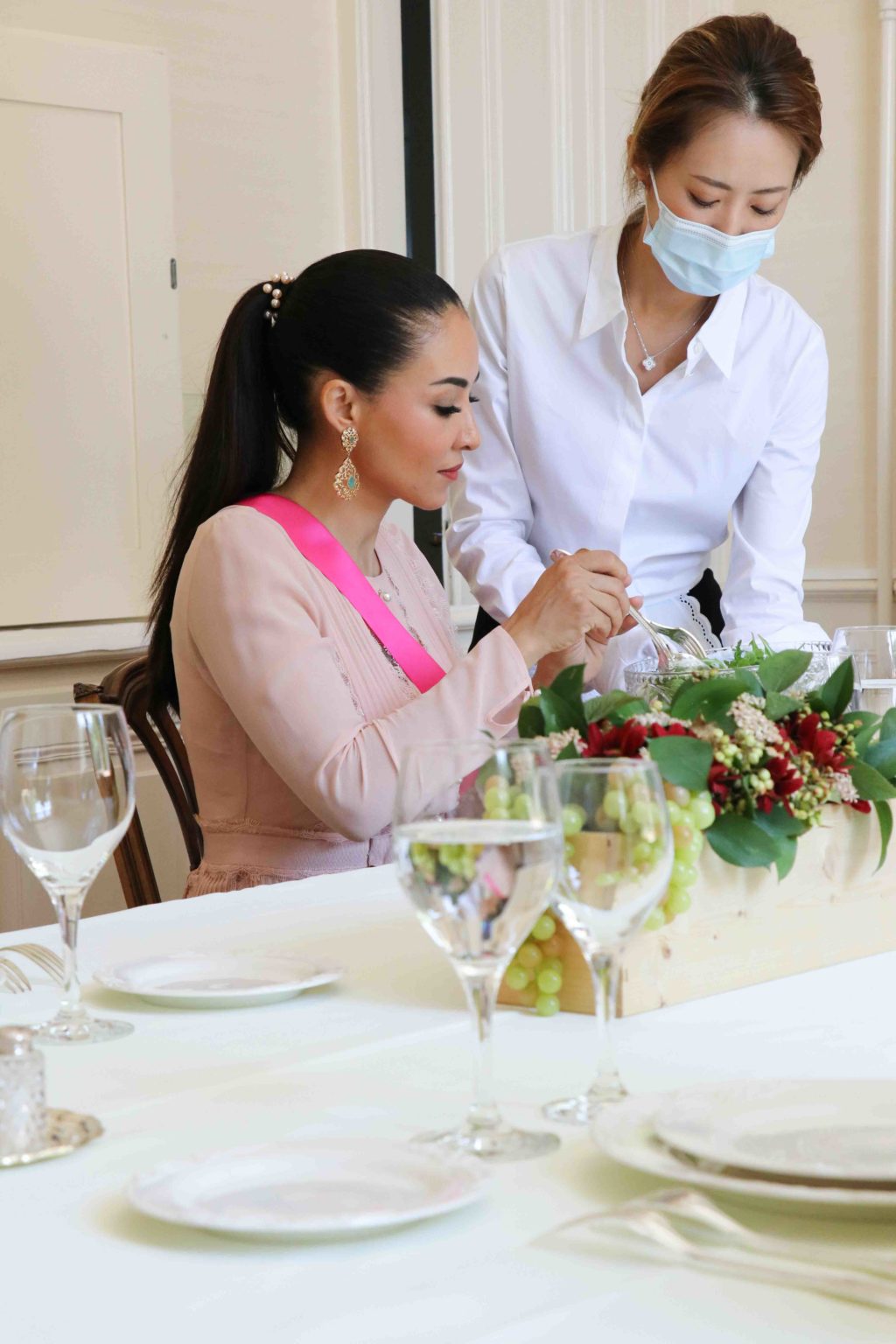 • Good manners
• Choosing the right gift
• Hotel and restaurant etiquette
• Choosing and using sophisticated personal stationery
• Invitations and understanding formal and informal dress codes
• Introduction to deportment
Around the table - European etiquette
Students will take turns being guests, practicing their table manners, or serving and managing formal and informal table service while receiving feedback from instructors.
• Refining French- and English-style table manners and dealing with tricky foods
• The art of table conversation
• Making sense of seating precedence
• Table-setting and service styles and standards
Floral Art and Table Decoration
These classes involve practice in which small groups work together to set and decorate a table according to various themes and classical to modern styles.
International drinks culture
History, customs, traditions of tea, coffee, chocolate, herbal teas with numerous demonstrations and tastings. Pairing food and wine.
• Food and drink taboos around the world
• European formal meal sequences and menu planning
• Organizing various receptions such as buffets, cocktail parties, standup receptions, garden parties, picnics and barbecues, children's parties (theory and workshop)
• Worldwide traditions for engagements, weddings, naming ceremonies, etc.
Much of the content of the European etiquette and International Savoir-vivre classes includes knowledge that also applies to business. These lessons focus more on the business perspective.
• Job interviews, at the office and at meetings
• Dressing for business
• Successful business meals
• Small talk
• Key aspects of leadership
• Facing the media
• Organizing a large event
Official and Diplomatic Protocol
• Differences between official and diplomatic protocol, ranks, precedence, and titles
• Flag etiquette
• State visits and other ceremonial receptions and events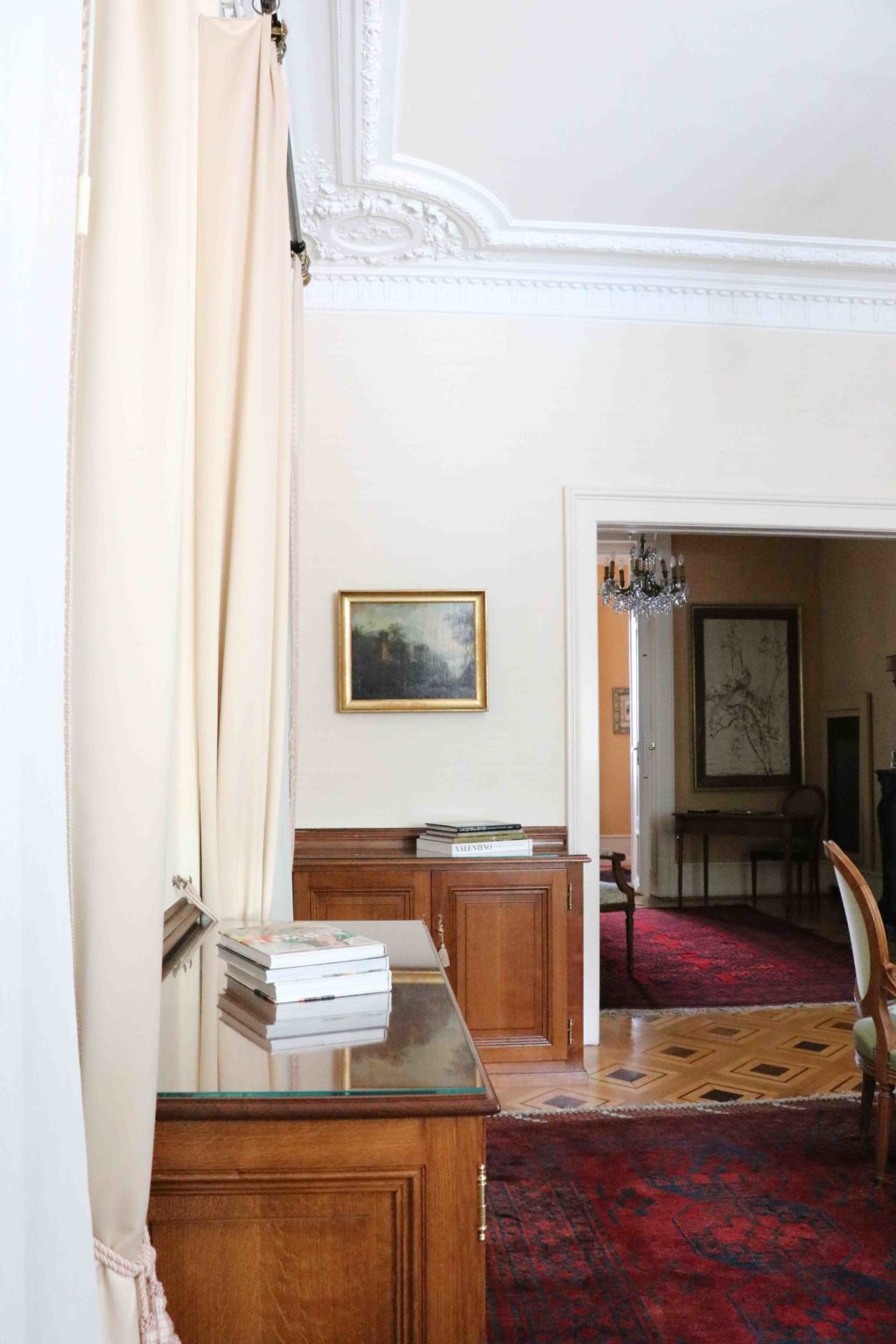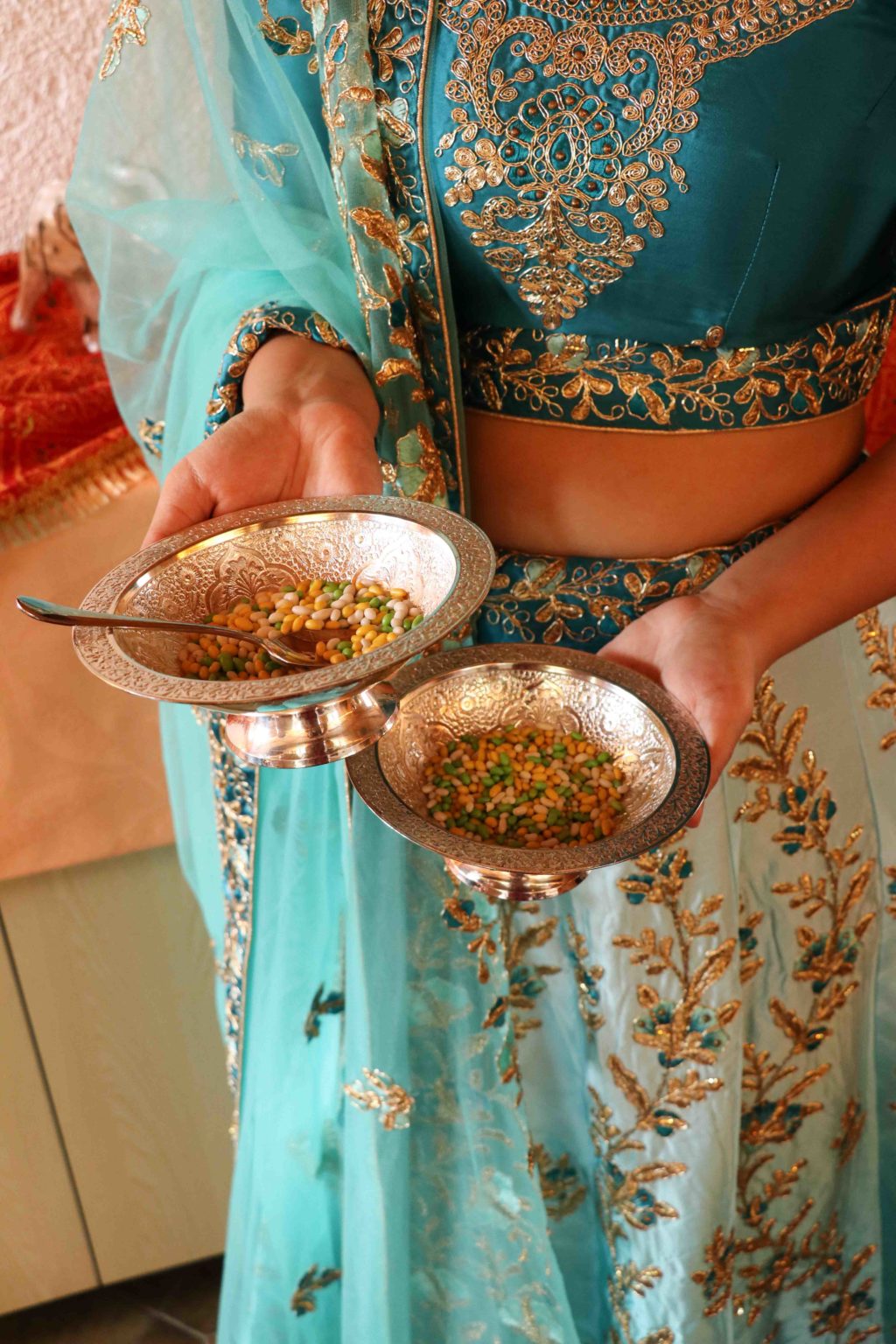 International savoir-vivre
These classes explore international customs and etiquette in a number of major countries. You will understand how multicultural diversity applies to your life and business. Master-classes with practice of non-European dining skills serve to appreciate other ways of dining.
• Background and cultural overview
• Greetings, introductions, forms of address & business cards
• Dress codes
• Conversational dos and don'ts
• Gift-giving and receiving
• Cultural surprises
Specially designed and highly researched IVP books complement the subject matter covered in class and serve as a helpful reference throughout the student's life. The books cover the following topics:
• Etiquette & Table Service
• Business Etiquette & Protocol
• Hostessing with Style
• International Savoir-vivre
An exercise/workbook on the most important topics helps students remember the material.
The books may only be purchased by students attending the course.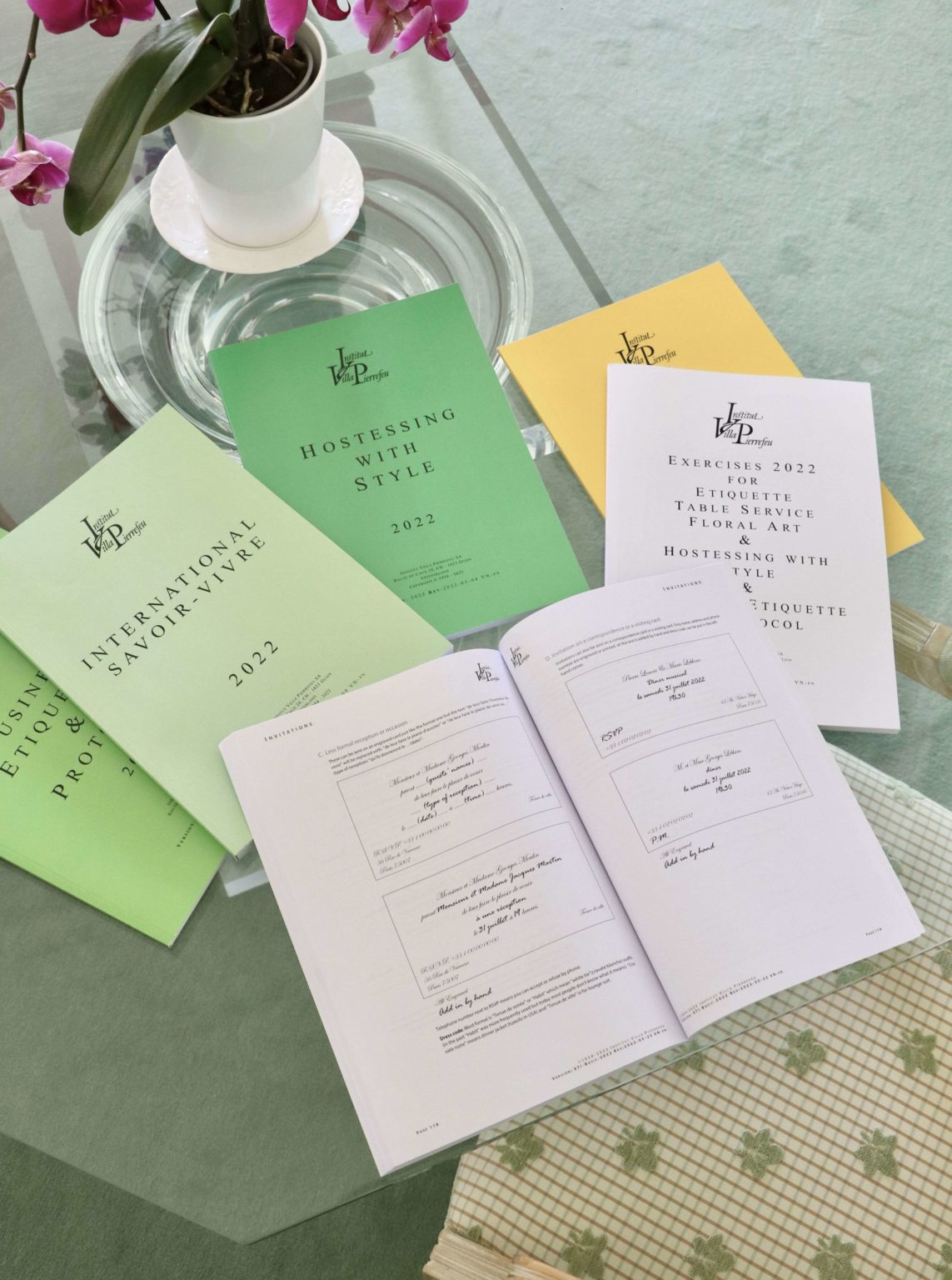 EXTRA CLASSES AND PRIVATE LESSONS
These are classes that you can add to your program, some of them are available for small groups, some are only one-to-one. They include:
• Effective Communication
• Introduction to Oenology
• Private French
• Private Media Training
• Private Leadership
CERTIFICATE OF ATTENDANCE, HIGHER CERTIFICATE OR DIPLOMA
CERTIFICATE OF ATTENDANCE 
All students attend 28 class periods each week. The classes may be taken for your personal benefit and enjoyment with no tests or exams. In that case, you will receive a Certificate of Attendance at the end of your stay.
HIGHER CERTIFICATE IN INTERNATIONAL ETIQUETTE AND PROTOCOL:
28 class periods each week.
Attend at least 90% of the 28 class periods each week and obtain a minimum overall average of 70% in the numerous theory tests and exams.
IVP DIPLOMA IN INTERNATIONAL ETIQUETTE AND PROTOCOL (limited places available):
28 class periods each week + 8 more each week.
Attend at least 90% of the 36 class periods each week and obtain a minimum overall average of 70% in the numerous theory tests and exams.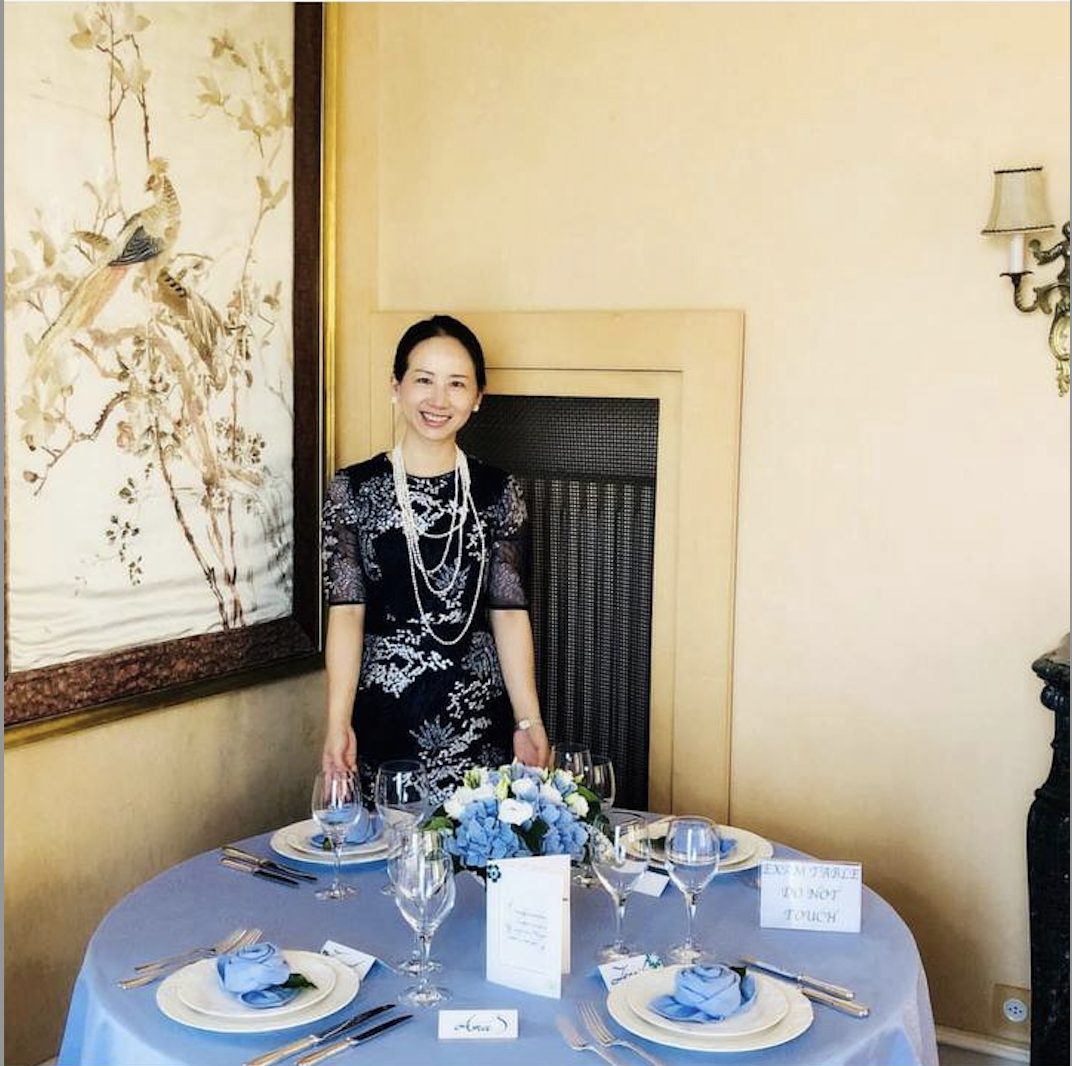 Ana
China
Life at IVP is filled with excitement and joy. From 07:30 AM to 9 PM, every day is a new challenge. Thank you for inspiring me to be a good hostess!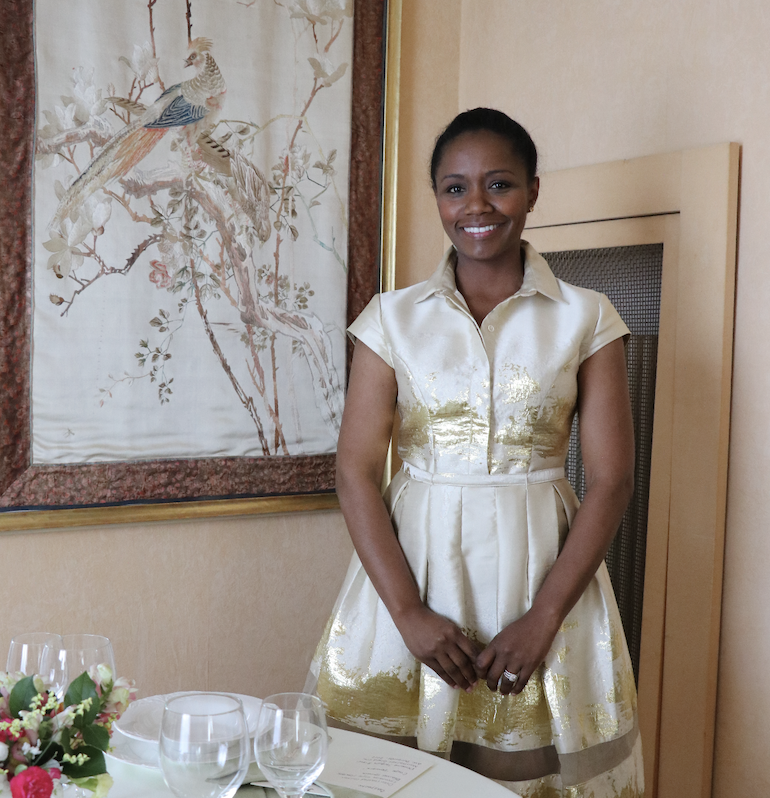 Tricia
USA
I cannot begin to tell you how much I have enjoyed my brief- all too brief- time here at Institut Villa Pierrefeu. I have learned so much that I will treasure for the rest of my life, that I will apply daily and from which I will benefit on many levels. I have gained great insights into the world at large, how to interact with it, and into my own country.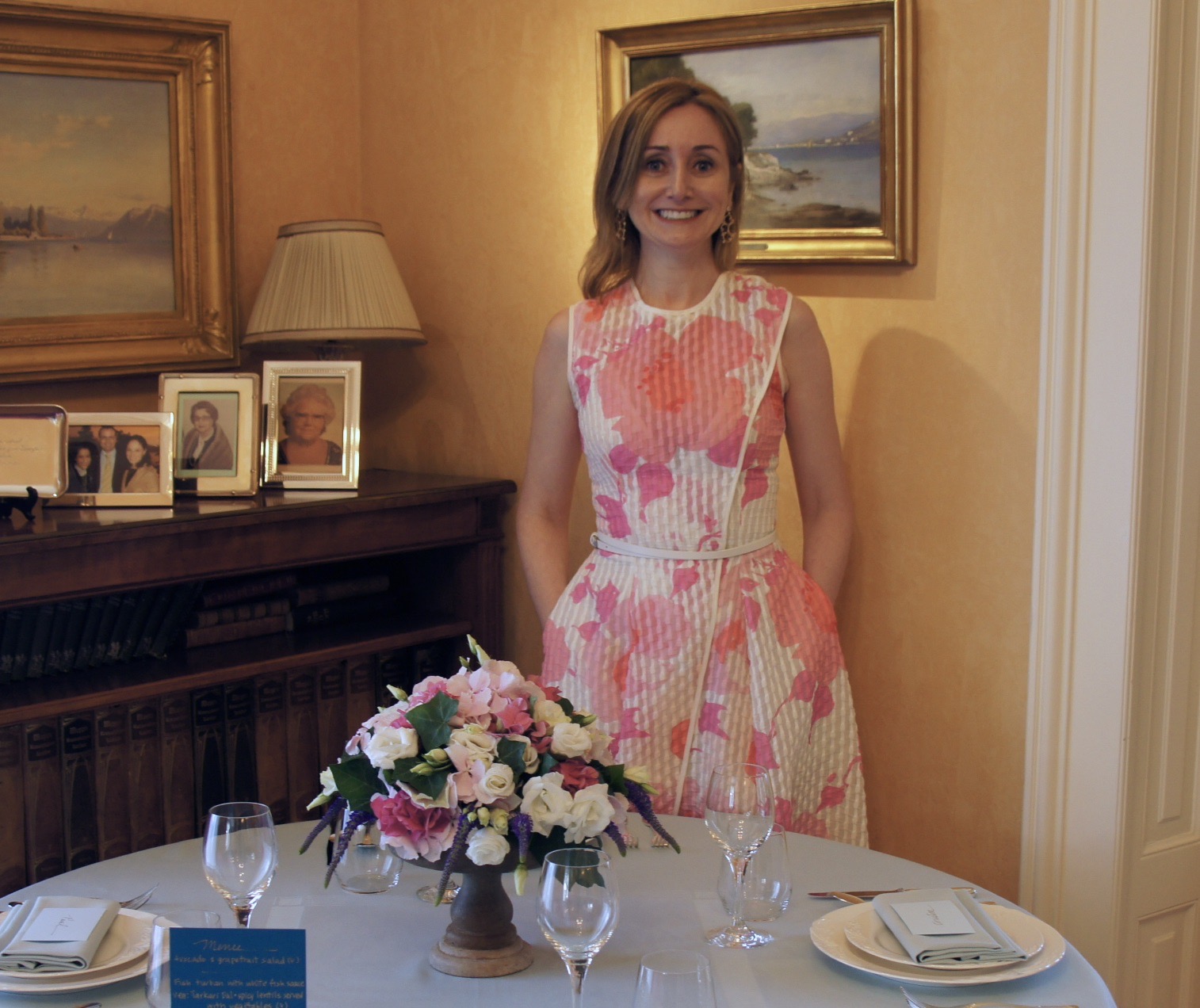 Karyn
Canada
In London I sat next to another IVP grad. When we discovered we were both graduates we spoke about how wonderful and lovely our teachers were. We shared our gratitude for the school and for Madame Neri. Teachers make the difference! We agreed that our time at IVP was among the best experiences of our lives. It taught us so much about working with people of different cultures.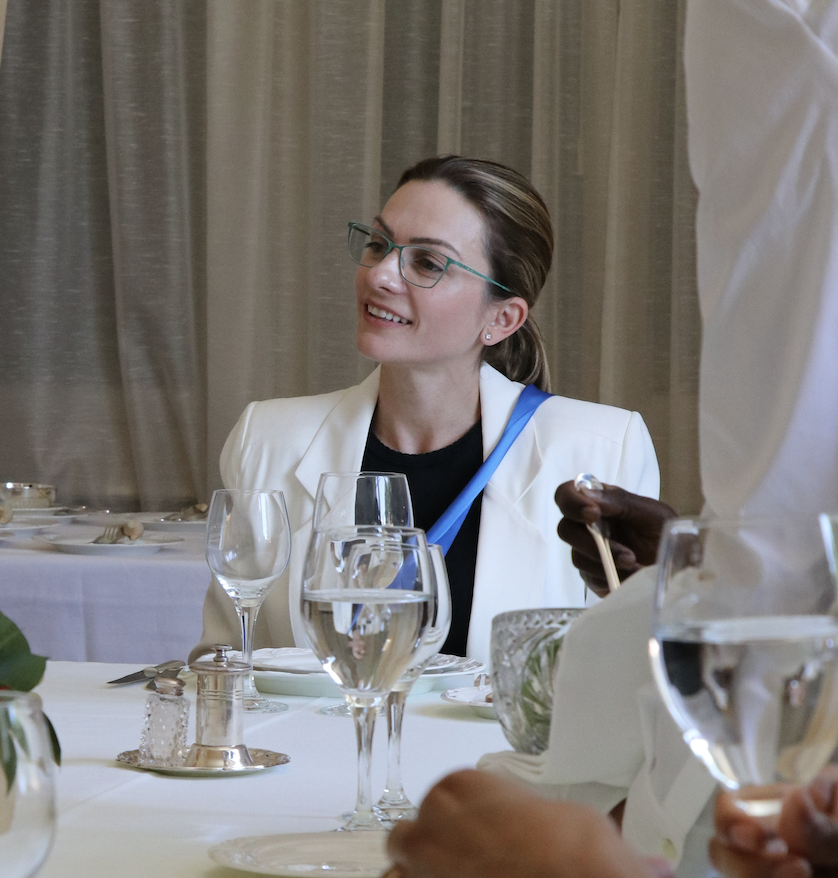 Liliane
Brazil
The Summer course at IVP was the best choice that I made. All teachers were excellent and supported me during my stay. I am grateful for the opportunity to have studied at this school. Thank you so much for all the knowledge that I acquired.
Heba
Egypt
IVP was a transformative experience for me. The teachers, my fellow students and the atmosphere were wonderful. This experience is a must, I only wish my stay could have been longer.
Why Institut Villa Pierrefeu and the International Etiquette & Protocol Course?
week course that is focused on the international etiquette and protocol
years of experience teaching international etiquette and protocol 
overall hours of lessons, interactive classes with brainstorming and role playing
 alumni from more than 120 countries across the world